Indian Dance Group Kahani was formed on June 18, 2016 by Kasia Buk and Julia Wolfgarth. The group members are dancers with 7-18 years of experience. Now Kahani consists of 3 dancers and they create the most perform and one of the most popular Indian dance groups in Poland.
Combining dance and stage experience with a huge passion for Indian culture and performances, it immediately turned out that the girls are the right people in the right place 🙂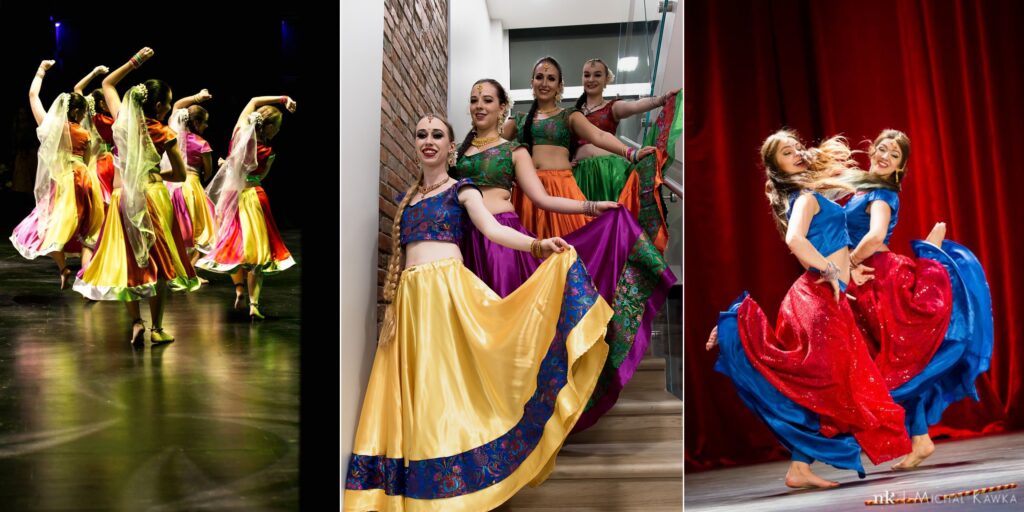 The group was created to focus on Indian dances, develop in them and realize many interesting ideas. For dancers, creating this group is indulge our passion – not only to dance, but also to the performing and co-creation of various events, promoting the Indian culture which fascinates them. It's self-expression, sharing experiences and skills, connecting with the audience through emotions, bringing on impressions and entertainment. It's great time and friendship which they found just by creating this group. Kahani want to share the joy of Indian dancing, so in 2017 Kahani created "Little Kahani" – Indian dance group for children.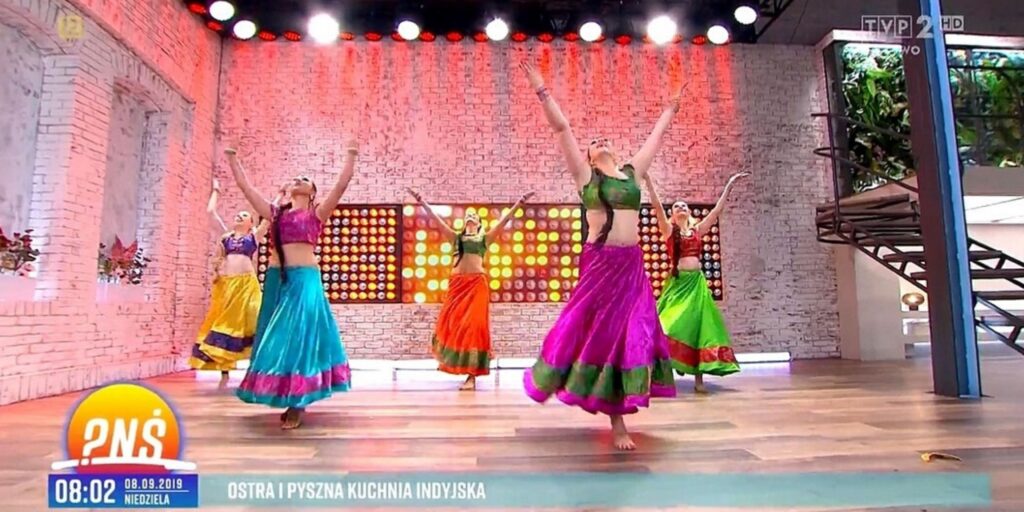 Kahani Dance Group presents various forms of Indian dance: film dances (Bollywood, Kollywood, Tollywood), semiclassical (mainly based on kathak and bharatanatyam dance), folk dances (bhangra, lavani, garba, dhandiya, dappan koothu) and Indian dance fusions with others dance styles. The offer includes dance shows, workshops, organization of Indian events, mehendi, lectures, participation in photo sessions and hostessing (fe. in Indian costumes).
(You can read more about our activity in the OFFER)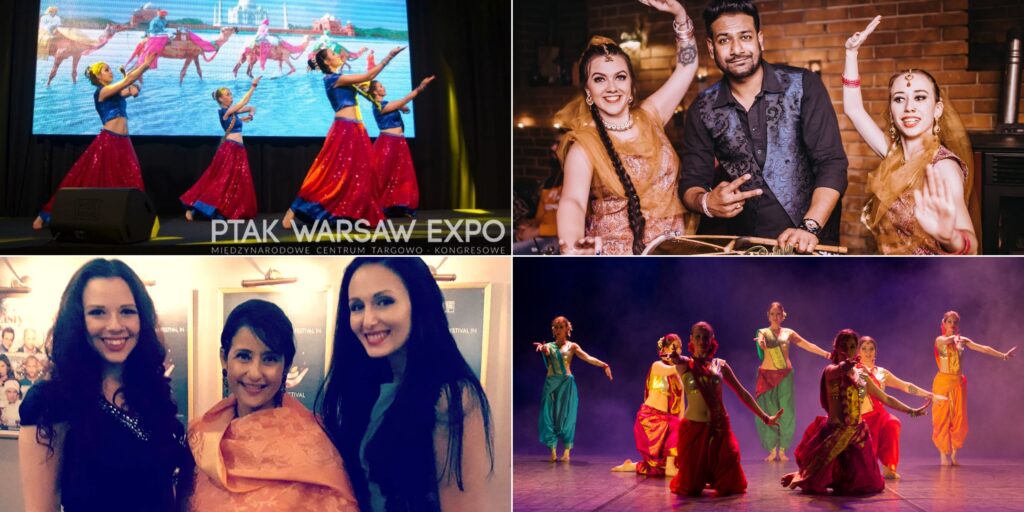 Despite the short activity, Kahani has already appeared on many events in Poland, including among others:
– celebrations of Holi and Diwali in Warsaw, Krakow and Wroclaw (fe. at NCK Cracow and iconic Stodoła Club),
– the spectacle "Desert Secrets" organized by world-famous oriental dancer Suraiya,
– the New Year's Eve and Vande Mataram Festival at the Palace of Culture and Science,
– the Day of the Republic of India in the Marriott Hotel in Warsaw,
– the International Yoga Day at Pole Mokotowskie in Warsaw,
– World Travel Show 2018 at Ptak Warsaw Expo,
– Festival of Colors in Katowice,
– performance for "Pytanie na Śniadanie" – breakfast TV show on TVP2 – national Polish television,
– performance in the 135. episode of popular TV series "Zakochani po uszy" at TVN7,
– Durga Puja 2023 at Europejski Hotel in Cracow,
– Mega Diwali Ball 2023 at Marriott Hotel in Warsaw,
– and many many more (more in REALIZATIONS).
Kahani also performed in Stockholm, the capital of Sweden, for members of the American Association of Physicians of Indian Origin. They also performed 2 times in Geneve, Switzerland – for Captain TMT Company from India and during Bollywood Fusion Party at Storm Live Club.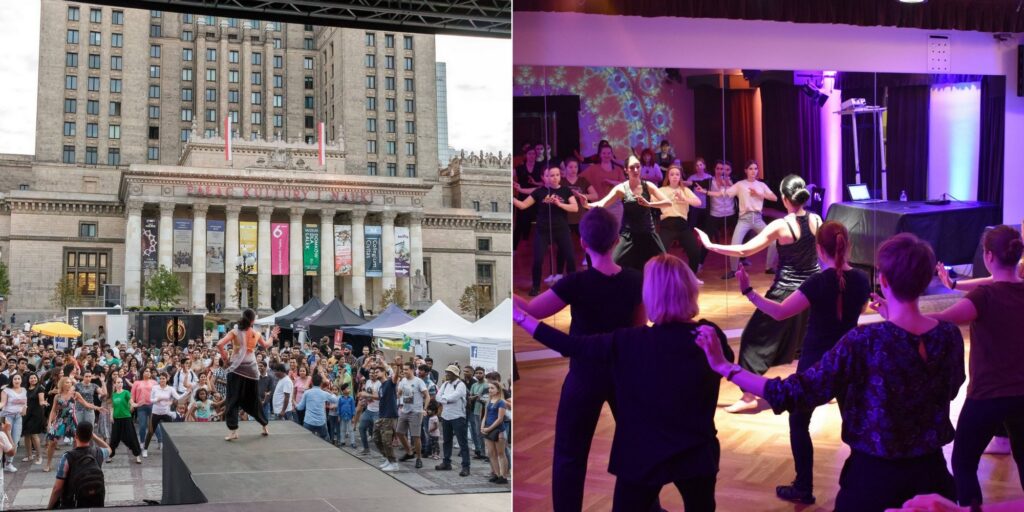 The group performed, among others for the President of the Supreme Court of the Republic of Poland, for Rati and Anita Agnihotri, they shared the scene among others with Indian stars like Panjabi MC and Ranjeet Rajwada and Polish stars like Conrado Moreno, Piersi, Edyta Herbuś, Wojciech Cejrowski. Girls are often invited as a guest for important events, on one of them (Indian Film Festival) they also met the Bollywood star Manisha Koirala. They constantly cooperate with the Embassy of India in Warsaw, with the Indo-Polish Cultural Committee (IPCC) based in Krakow, with the Indian Association of Poland, SIAP – South Indian Association of Poland, IPFA – Indo-Polish Friendship Association, Krakow Bengalis' Association and companies like Razvi Events, Sahara ShichaClub in Łódź, Buddha and India Garden restaurants in Katowice.